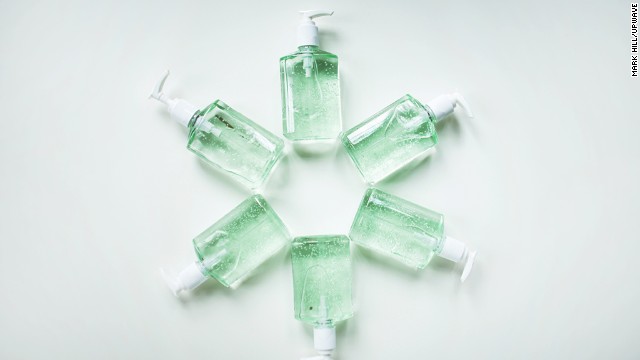 They're not a cure-all, but if you can't wash your hands, a squirt of an alcohol-based hand gel is ok, one expert says.
When it comes to safety and effectiveness, the main concern with hand sanitizers is triclosan, which is the main antibacterial ingredient in nonalcoholic hand sanitizers. Does it really slows or stops the growth of germs such as bacteria? According to Dr. Anna Bowen, a medical epidemiologist at The Centers for Disease Control and Prevention, "Triclosan-containing products don't provide any disease protection beyond what you get from washing with soap and water." Alcohol-based sanitizers, on the other hand, are fairly effective and safe. "Hand sanitizers that are 60% alcohol are good at killing bacterial pathogens," says Bowen. To know more, you can visit
http://www.cnn.com.ph/2013/10/16/health/hand-sanitizer-toxic-upwave/index.html?hpt=he_t2
.